EES Award and EES Economic Talks in Hamburg (GER) February 7, 2019
EES Award and EES Economy Talks
Prof Dr Michael OTTO

Hotel Atlantic Kempinski Hamburg
In appreciation of a responsible work as entrepreneurs, environmentalist and donor
Opening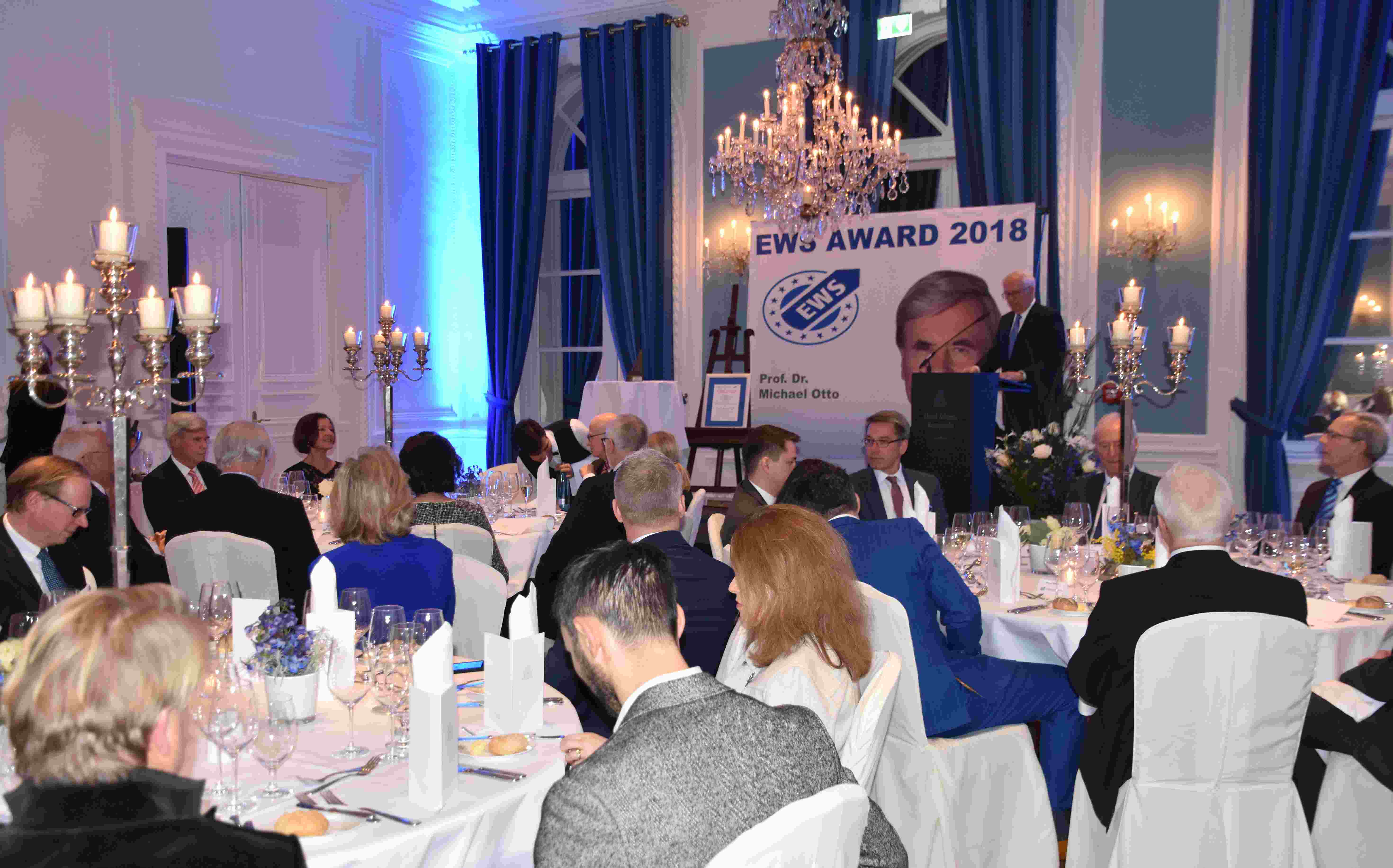 Opening by Dr Ingo FRIEDRICH, President European Economic Senate (EES)
We celebrate with Prof Dr Michael Otto not only an award winner who has rendered outstanding services to the economy and society, but also his own anniversary, the 10th presentation of our EES Award.

Particularly in turbulent times, Europe needs role models and ideals, such as the "honourable businessmant", which people can use to straighten up and align themselves. One such role model is Prof. Dr. Michael Otto.

Our award winner stands for one of the most successful traditional European companies that has been able to hold its own in the market despite constant change and growing competitive pressure due to globalisation and digitisation. But it also stands for responsible action as an entrepreneur, environmentalist and benefactor.

Values that threaten to be lost in modern digital society as the virtual world increasingly displaces reality. All the more reason why we need a counter-model, such as the one we have set ourselves with the European Economic Senate: Opinion leaders and opinion makers on the basis of "best practice" in connection with lived business ethics.

As an elite association, we want to assume responsibility and actively shape the future. What is needed is a renaissance of values, a culture of responsibility and trust, and a return to the principles of the social market economy. To achieve this, we seek dialogue and exchange experiences with politicians, address important issues, work on solutions and strategies so that future generations in Europe can live in peace and prosperity.


Welcome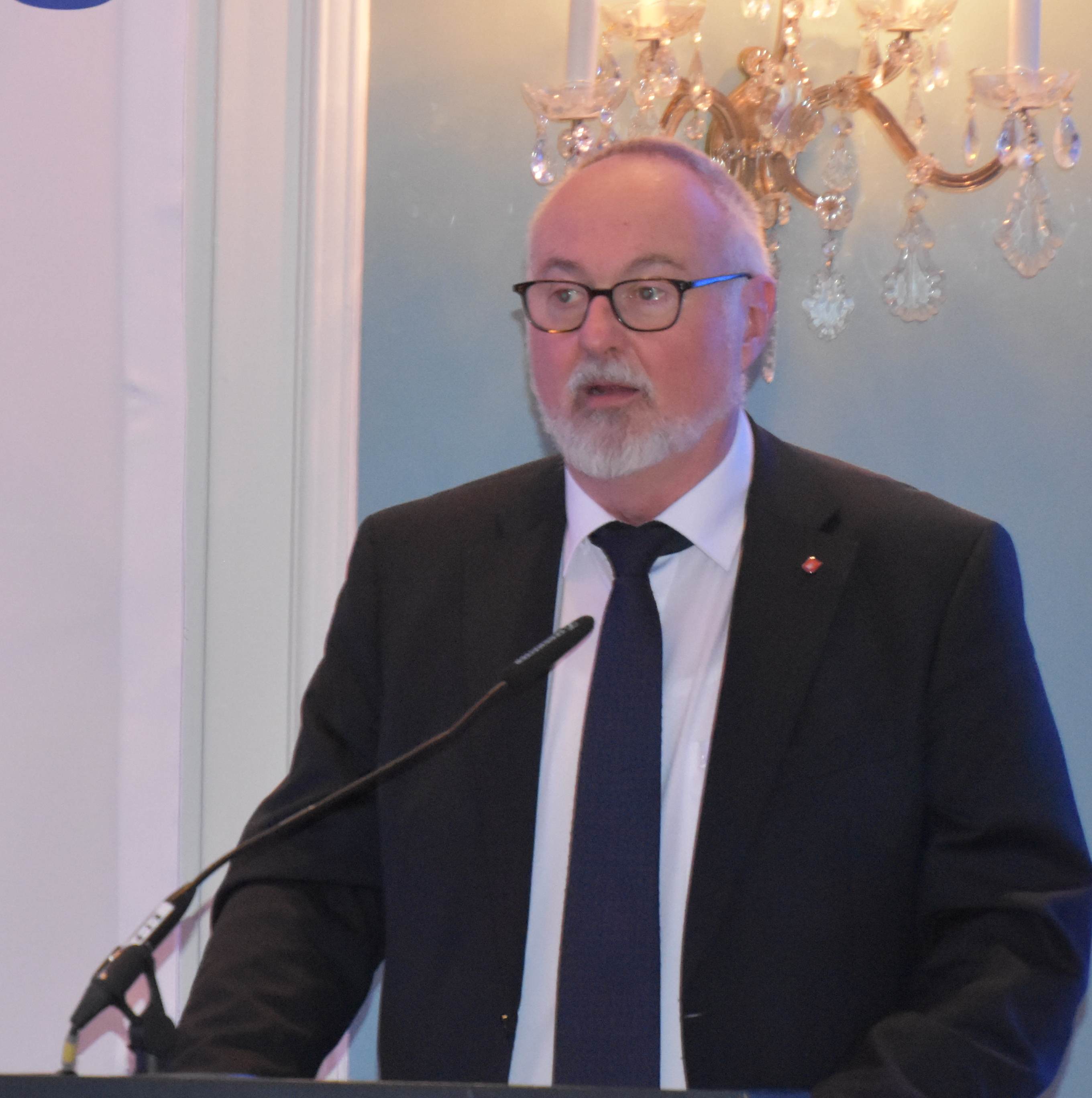 Ingo EGLOFF, Member of Board, Harbour Hamburg HHM
Laudatory Speech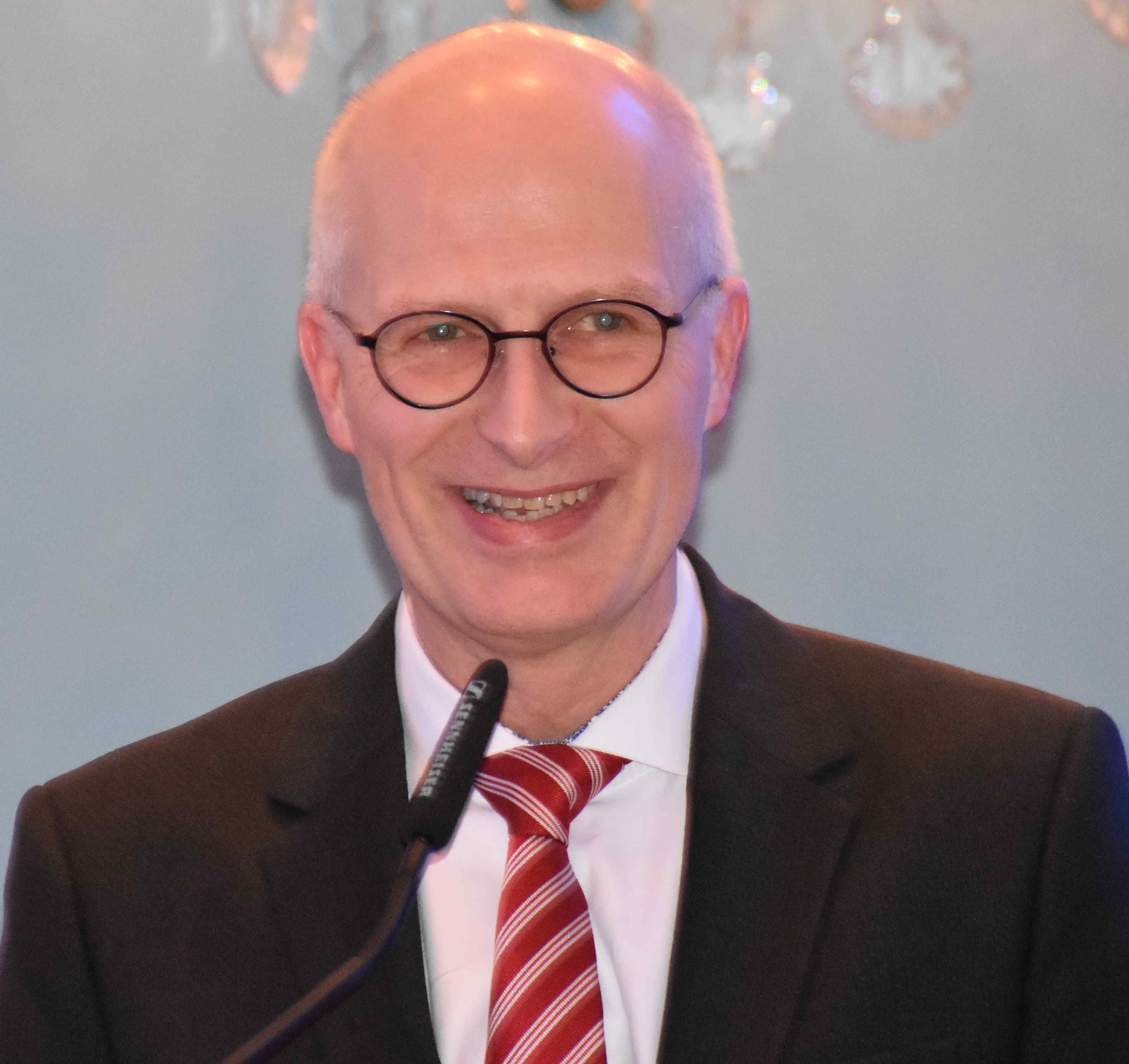 Dr Peter TSCHENTSCHER, First Mayor and President of the
Senate of the Free and Hanseatic City of Hamburg
Ceremonial Address by the Laureate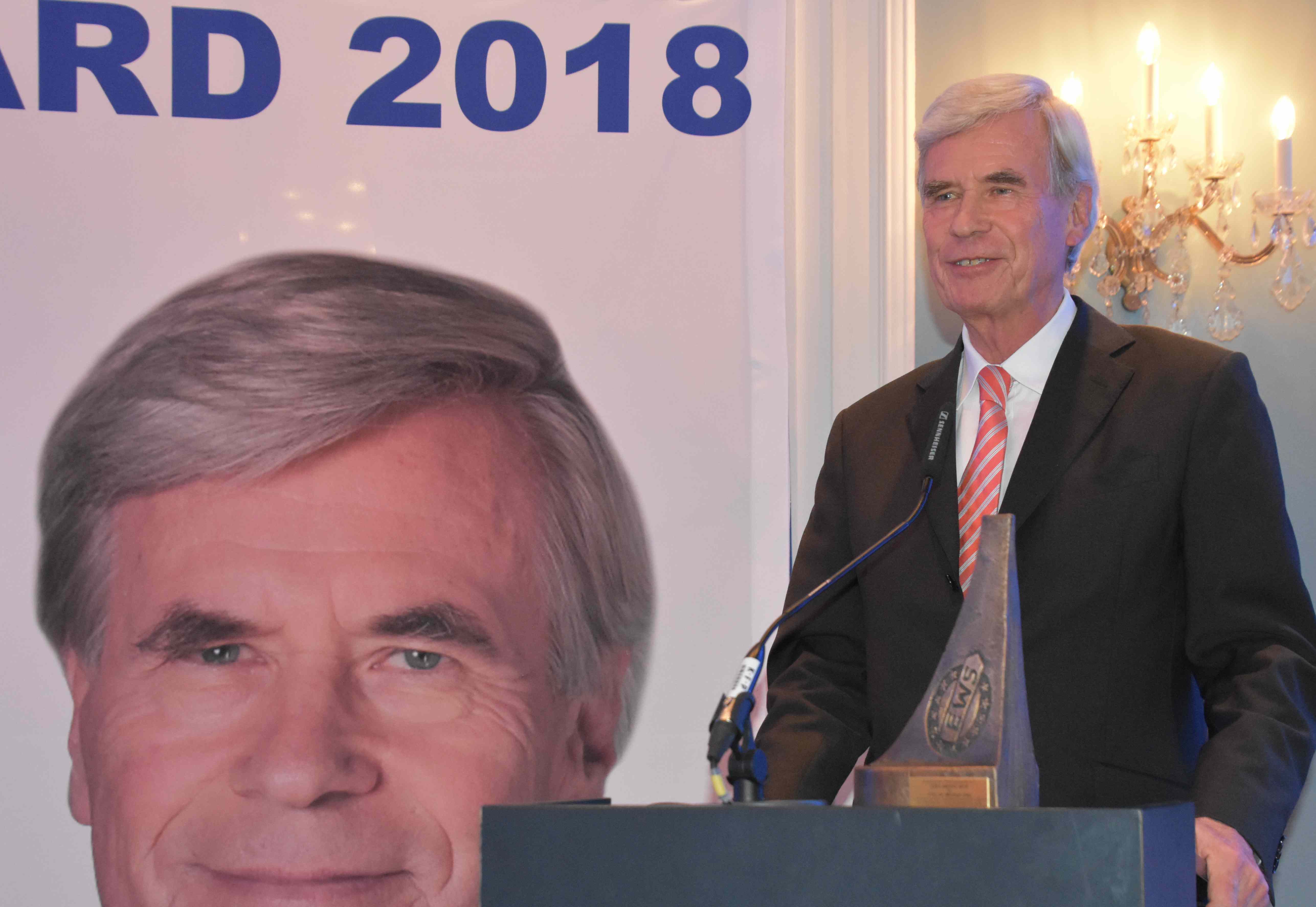 Prof Dr Michael OTTO
Chairman of the Advisory Board of Otto (GmbH &Co KG)
EES Award Winner 2018
EES Econnomy Senator Nomination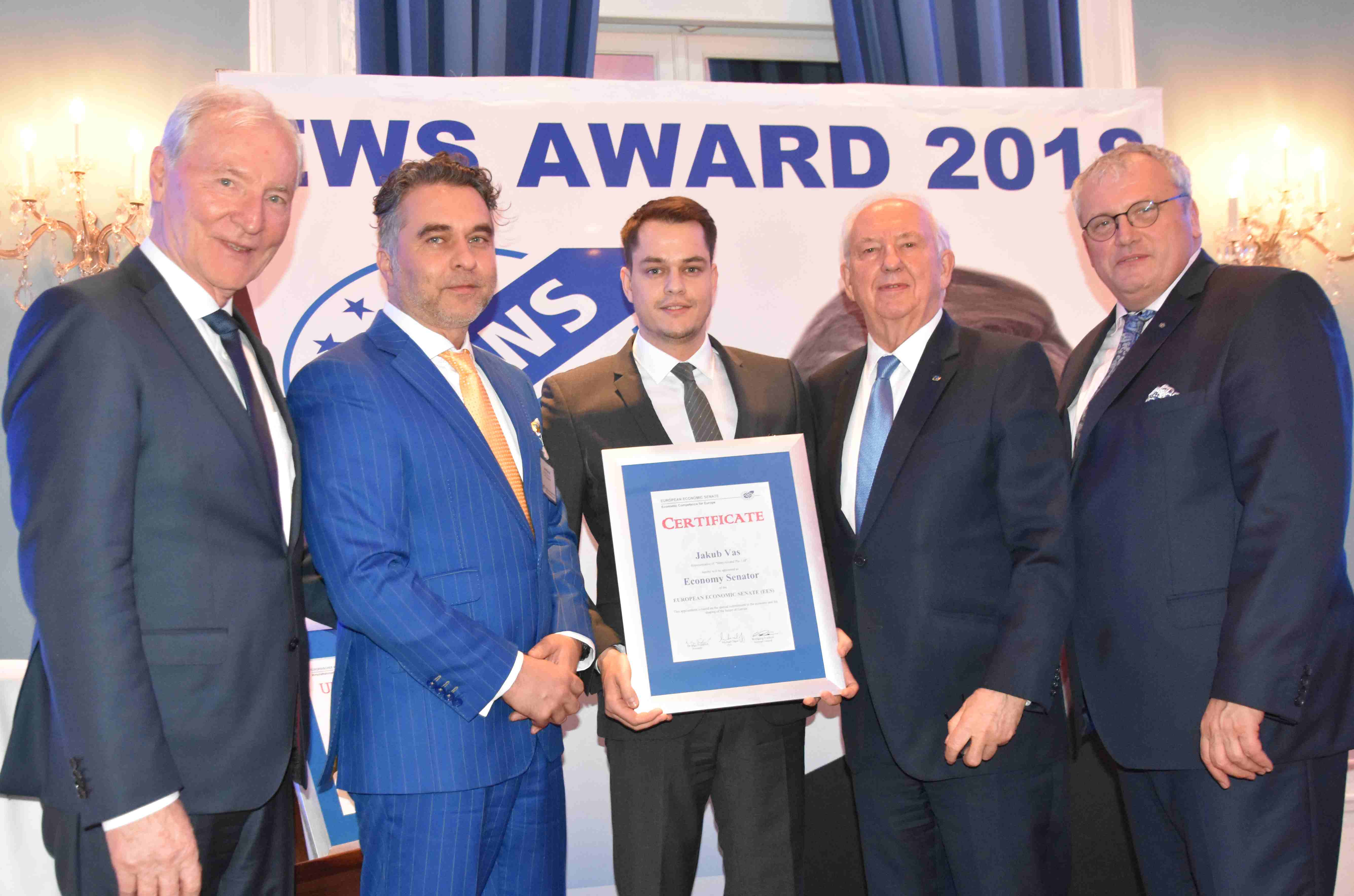 (from left) Secretary General Wolfgang Franken, Vice-President Daniel Bercel,
EES-Economy Senator Jakub Vas, President Dr Ingo Friedrich and CEO Michael Jaeger


Download Press Release (in German only)
You can find more pictures of the event in the member area.
Ceremonial Address by the Laureate