EES Economic Talks in Frankfurt (GER), October 10, 2019
Frankfurt, October 10th, 2019
Design Offices Frankfurt Westendcarree
EES Economic Talks Frankfurt on the Topic: "Values - Change - Innovations"
Once again, entrepreneurial creativity and innovation are needed to meet the new demands of this upheaval. What makes things even more difficult is the fact that available skilled workers and office space are becoming increasingly scarce.
What will the workplace of the future look like? What are the demands on and from the labour market? The experts agree that new paths are needed in the world of work, accompanied by a renaissance of values. This includes, in particular, rethinking instead of adhering to outdated patterns of thought. Competencies and dialogue with lateral thinkers from the cultural and creative industries are more in demand than ever in order to master the coming and current challenges.

We as the European Economic Senate (EES) want to deal comprehensively with the topic of the working world of the future under the title: "Value-Change-Innovations". We have invited experts on the topics "Art as an Innovation Factor", "Religion and Art as Mediators of Values" and "New Work. The Reinvention of the World of Work" to give keynote speeches and to subsequent discussion in order to offer our senators added value and a USP in this area as well as further competitive advantages for their companies.

We are extremely pleased that we were able to win the President of the Hessian State Parliament, Boris Rhein, for a keynote speech too. As former Minister of Science and Interior of the State of Hesse and in his current function as President of the Hessian State Parliament he provided to us important insights from the political side.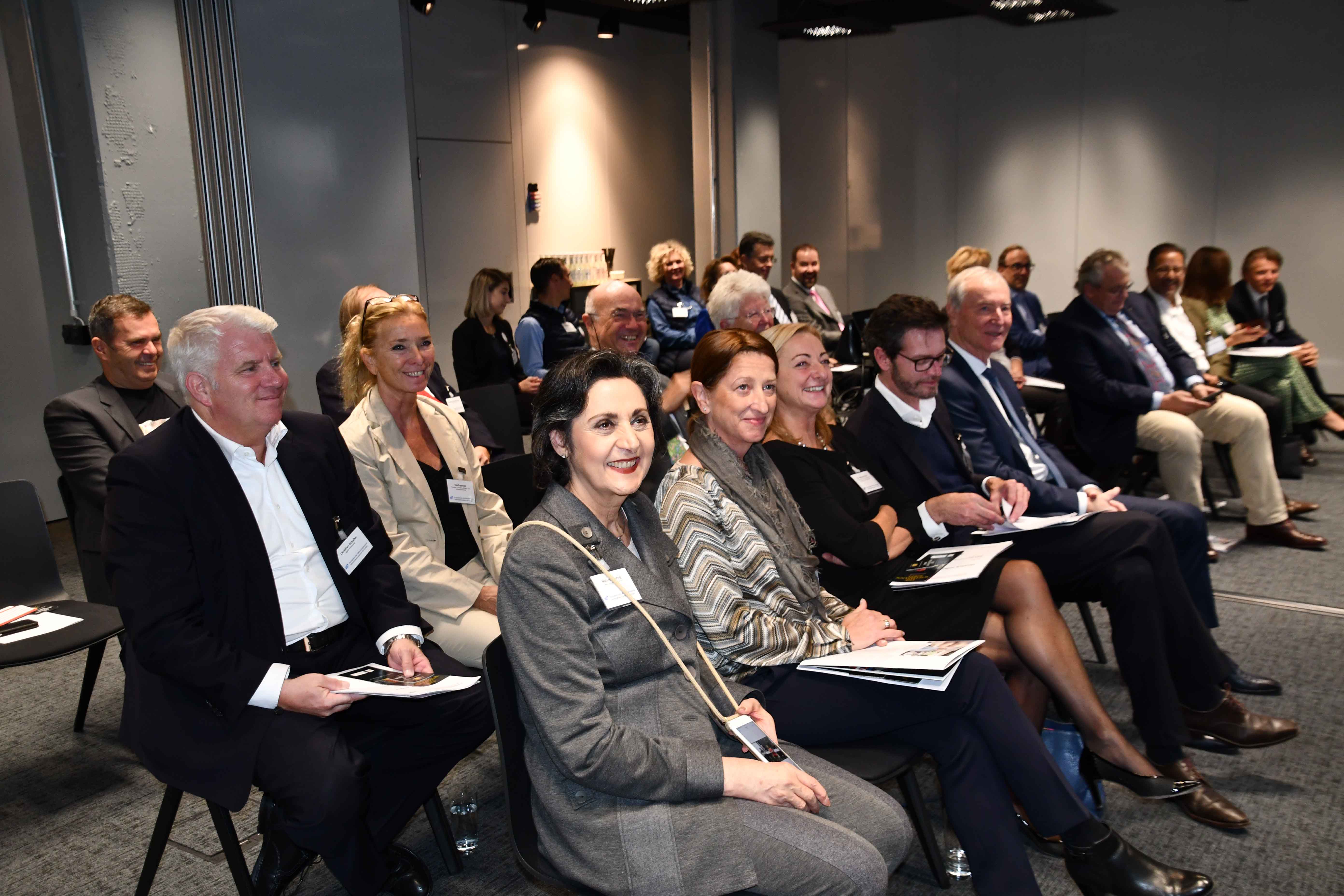 View on the participants

Welcome
Dr Ingo FRIEDRICH
President of the European Economic Senate (EES),
Vice-President of the European Parliament ret.
Michael BARTH
COO Design Offices GmbH
Keynote
Boris RHEIN
President of the State Parliament of Hesse

Michael BARTH, President of the State Parliament of Hesse Boris RHEIN and Petra Becker
Petra BECKER
Martin WIEDMANN

Statements
Petra BECKER
Company Founder & CEO INTERNATIONAL ART BRIDGE
on the topic: "Art as a Factor of Innovation and Added Value?"
Martin WIEDMANN
Wiedmann Media AG, "The Wiedmann Bible"
on the topic: "Religion and Art as Mediators of Values"
Michael BARTH
COO Design Offices GmbH
on the topic: "New Work. The Reinvention of the World of Work"
Moderation
Rolf VON HOHENHAU
President European Taxpayers Association (TAE),
Chairman of Supervisory Board of the European Economic Senate (EES)


Impressions
For more Pictures please see the Picture Gallery in the members' area